Our Clients
Specialising in assisting clients of all sizes across industries, we continually invest in developing an intuitively designed User Interface (UI) to help all users have a positive E>S User Experience (UX).
We meet clients feeling constrained by their legacy or existing systems yet are also challenged by the speed, or cost, of implementing new solutions required to help transform their business.
We believe having the right strategy is fundamental for the successful implementation of any solution. With an agreed strategy, our team specialise in designing, developing & implementing affordable software solutions customised to each client's needs & budget.
Training & maintenance are important aspects of our personalised support & core to our overarching client-centric philosophy.
For businesses with larger-scale plans, our Consulting services can help shape your evolution leveraging software & technology.
ENABLE>SYSTEMS – Business Made Smarter
ENABLE>SYSTEMS (E>S) is a purpose-built modular cloud-based SaaS solution providing businesses of all sizes across industries access to essential features & functionality – Business Made Better. E>S helps improve productivity, support compliance, record management, decision making & other critical aspects spanning core functions across all businesses.
AMPLEXUS SOLUTIONS – Systems Made Smarter
AMPLEXUS SOLUTIONS Pty Ltd is a privately-owned Australian business. Our Founders and Directors possess a combination of extensive commercial and technical experience essential in the design, development and support of leading and innovative systems and solutions. Our overarching philosophy is technology should make business easier, more rewarding while supporting delivery of exceptional customer service experience and support. Our systems are made smarter via our ability to blend our extensive real-world commercial and technical experience in developing solutions that are customisable to our client's needs.
Enabling Businesses
Our overarching philosophy is technology should make business easier. The right software helps drive business performance, improve productivity making roles more rewarding in supporting exceptional customer service experience & support.
Our modular cloud-based ENABLE > SYSTEMS (E>S) is made smarter via our ability to blend our extensive real-world commercial & technical experience in developing solutions that are flexible as well as customisable to client needs.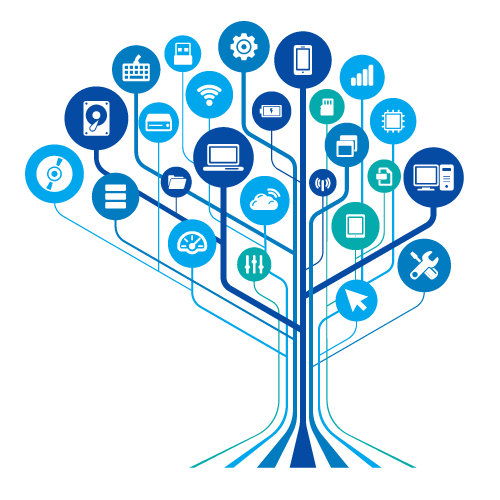 Strategy
Our unique ability to combine our extensive technical expertise with commercial experience assists in ensuring IT strategy Strategies create an information technology capability for maximum, and sustainable value for an organisation.
Design
Our system design process includes defining the architecture, modules, interfaces and data required for a system to satisfy specified client requirements. Systems design translates systems design theory to actual product development.
Development
Systems development is the process we adopt in defining, designing, testing and implementing new software applications or programs. We often include the internal development of customised systems, the creation of data models, and database systems in defining successful project goals.
Implementation
In implementing an effective cloud-based system, our process incorporates defining how the information system should be built, ensuring that the information system is operational and effectively used as well as meets quality standards.
Support
Having the right people to contact when you need help is important. Our team takes pride in providing personalised and professional technical support to help ensure your company systems run smoothly. Hosting servers have 99.9% up-time helping you stay operational when you need.
Consulting
Our consulting services provide expert advice, guidance, and solutions tailored to specific businesses seeking assistance with their software or IT-related needs. We leverage our in-depth knowledge and experience in software development, information technology, and industry best practices to help you achieve your goals.